Devils – 16th – *SystemBlue
Item: SBD007
$20.00
Level: Medium/Grade IV
Length: :45
Instrumentation: Snare, Tenors, 5 Bass Drums, Cymbals

The latest 16th-based Cadence/Ram written especially for the Blue Crew battery line.
This package includes a score and complete set of parts.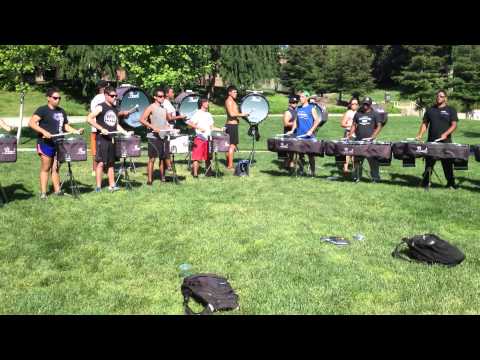 A collection of 6 easy to medium features scored for trash cans and buckets! (With bass drum & cymbal augmentation) Great for pep rallies and in the stands. Strap on the cans and use them for wacked-out cadences!

$

35.00

Level: Easy/Grade II to Medium/Grade IV

Instrumentation: Assorted sizes of Cans & Buckets, plus optional Cymbals and 3, 4 or 5 Bass Drums. Complete audio download available with the package.